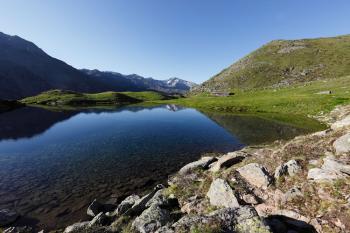 Hiking Weeks
Discover the unique mountain world of Ultental from 21.05.2022 to 09.10.2022

7 days incl. deluxe half-board from 532 euro per person.

All-inclusives:
- 1 hike through alpine pastures
- 1 summit hike
- UltentalCard
Request an offer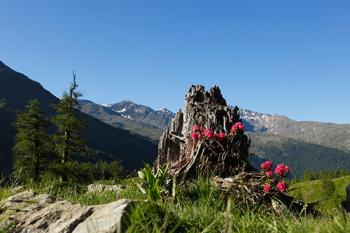 Rhododendron Weeks
The pure nature of South Tyrol at Vital-Hotel Rainer from 19.06 to 03.07.2022
7 days incl. deluxe half-board from 567 euro per person

All-inclusives:
- 1 guided hike in the mountain world of Ultental
- 1 sunrise hike
- UltentalCard
Request an offer
Active & Culinary
Delectable week in Ultental from 09. to 16.10.2022
7 days incl. deluxe half-board from 560 euro per person

All-inclusives:
- 2-day baking course with baker, Joachim
- 1 wine tasting
- 2 guided hikes in the mountain world of Ultental with Paul
Request an offer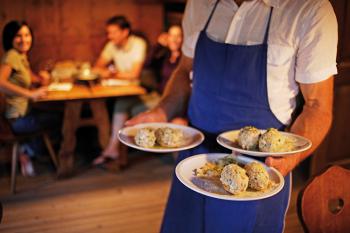 Törggele Specialty Week
South Tyrolean Culture & Enjoyment from 16. to 23.10.2022
7 days incl. deluxe half-board from 560 euro per person

All-inclusives:
- 1 traditional Törggele evening
- 1 visit to a South Tyrolean winery
- 2 guided hikes in the mountain world of Ultental with owner, Paul
Request an offer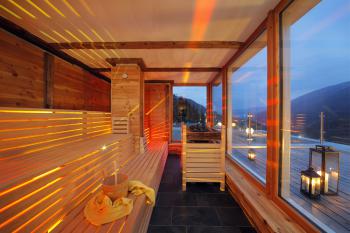 1 vacation day free!
Even more enjoyment and comfort for your money at our Vital-Hotel Rainer from 23.10. to 30.10.2022

7 days incl. deluxe half-board from 486 euro per person

When you stay at least 7 days, we will give you one extra vacation day at our Vital-Hotel for free!
Request an offer
Browse through our packages & special offers, then spend an unforgettable vacation at our Vital-Hotel Rainer in Ultental, South Tyrol!